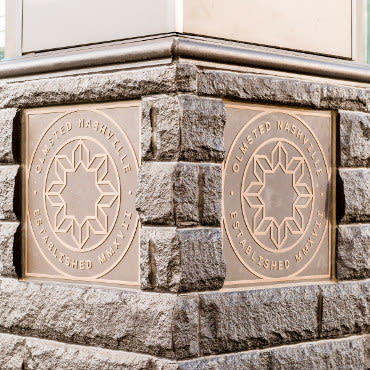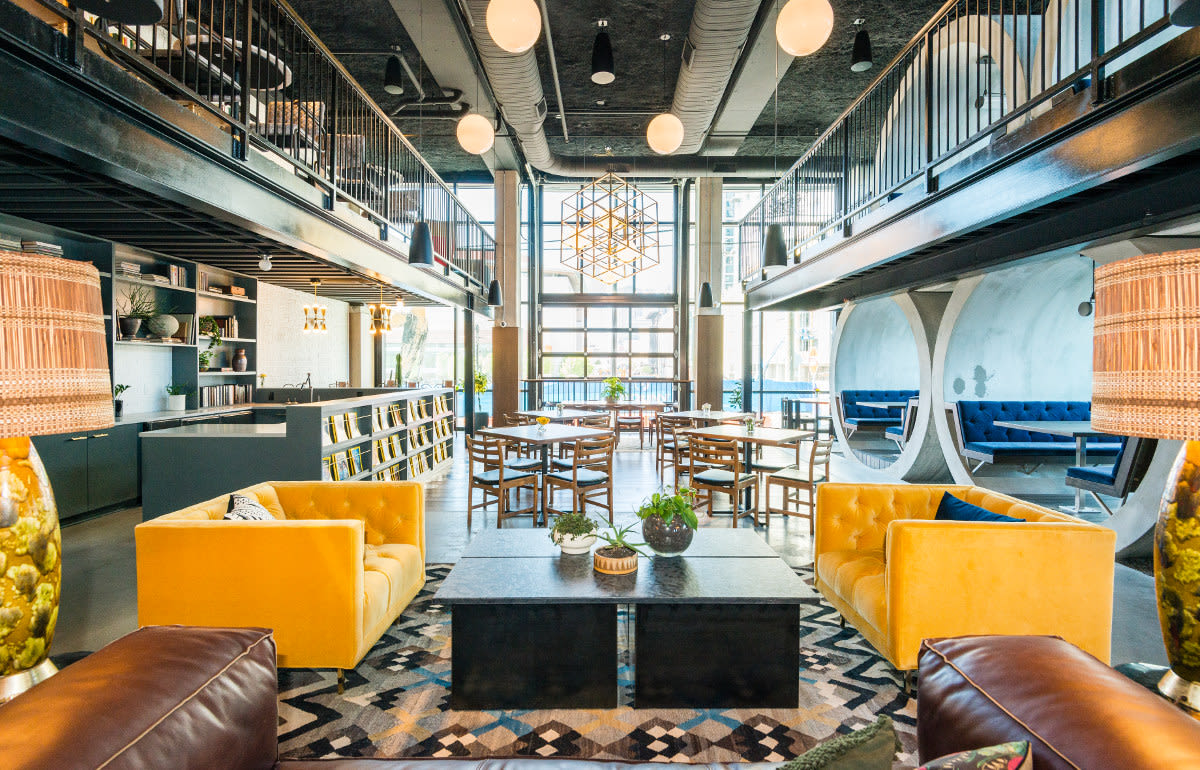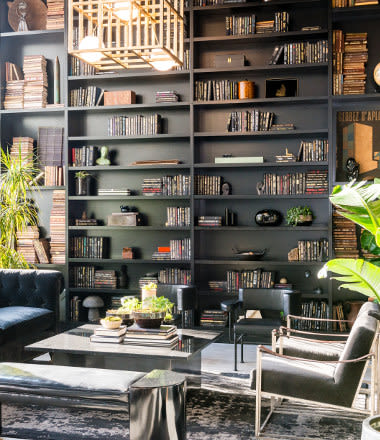 Less Orchid,
More Wildflower
A Look Behind the Curtain
We wanted to give you a glimpse behind the curtain in hope you can see what we are doing to make this place truly special. You'll find renderings, design boards, and profiles of key collaborators. We've rounded up some very talented people to bring this place to life. We believe Olmsted Nashville's personality will be like nothing you will find elsewhere. Take a look and get ready to be a part of something special.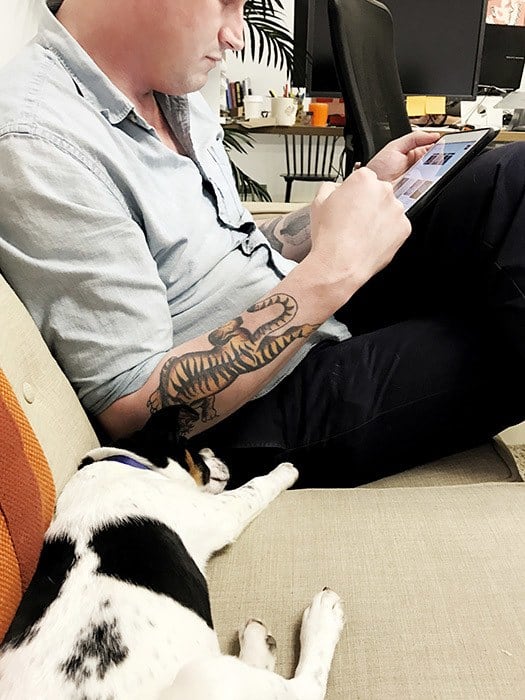 Luke Stockdale and his dog, Scott, deep at work on Olmsted's decor and signage.
Luke is the Owner and Creative Director of Sideshow. We think Sideshow is behind the coolest signs in Nashville, such as imogene + willie's marquee sign in 12 South, Crema Coffee's rotating sign at Pinewood Social, and Olive & Sinclair's signs and packaging.
We fell in love with Sideshow's work and recruited Luke and his team to play a key role in making this place truly representative of the creative spirit of Nashville.

The Pipes!
Get ready to hang with your friends inside of these bad boys. Installed in January, you can't miss them when you drive by.
Each weighing in at a mere 18,600 lbs, they're going to offer a pretty cool spot to watch a show, do some work, or chill with your friends in the two level-downstairs Commune.
Savannah Yarborough, Nashville fashion designer, in her studio in Cannery Row (just around the corner). Savannah is the owner of Atelier Savas, who creates bespoke luxury leather and fur outerwear. We think Sav is a total badass with incredible style, so we've let her loose around Nashville to source rare furniture and decor for our public spaces and models. She's also going to bring her skills to create some custom pieces of her own to don our halls. We know this… it won't be boring.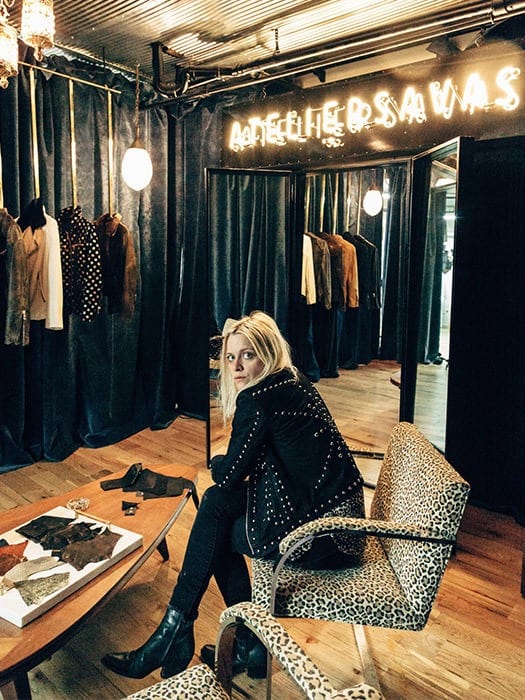 Sideshow team members getting their first look at the Pipes after they went in. Love this shot.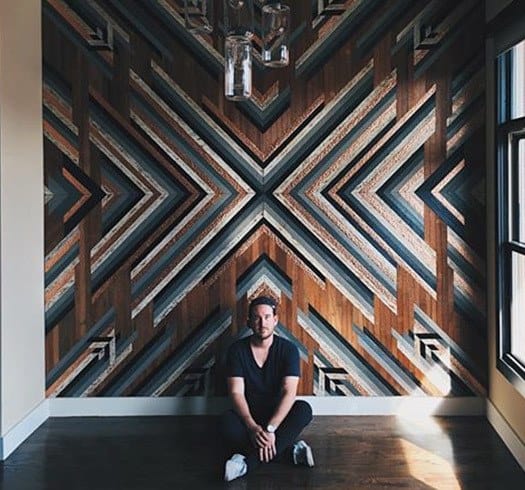 Patrick Hayes, owner of 1767 Designs, in front of one their beautiful installations. They use recycled wood from old houses and buildings around Nashville to create these beautiful pieces.
Another Nashville artisan, 1767 is working on some sick pieces for us in our pool courtyard and downstairs gathering spot. You've seen their work at the new Thompson Hotel and Urban Cowboy B&B to name a few. We're pretty fired up about them being a part of Olmsted.

Here's a shot of one of our design and inspiration walls.
At top, a close-up of our downstairs event space.
At left, an early rendering of our kitchen. It's a stylish and clean canvas for residents to make home.
At right, kitchen inspiration.
Another design board to take in. At center is a rendering of our exterior along 5th that will feature 2-story painted "Olmsted."
There's also some images of a few furniture pieces for the downstairs mixed with inspiration images.
A great deal of time and care has gone into making sure Olmsted's unique personality shines through.

Glamping in your backyard.
This bad boy is going by
our pool.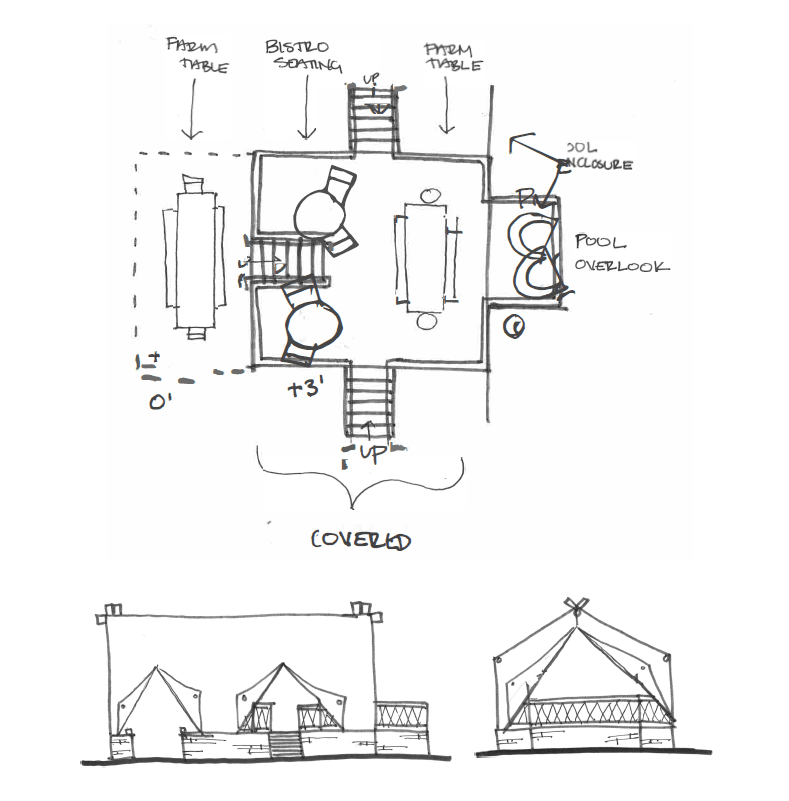 Old school.
Remember these things?
We are going to have some
fun with these.



Appreciate the
old, welcome
the new.
Bar Sovereign, our next door neighbor,
might have an unassuming front door,
but you'll be captivated once you get
inside. It's destined to be a resident
go to.